Either a family reunion, a celebration gathering with friends, or simply a vacation with the closed ones, every guest has an activity to enjoy during their stay at Château Bouffémont.
–
On this post, Château Bouffémont team is pleased to announce their latest collaboration with the luxury lifestyle curator, Lorena Vergani and her private concierge company LVbespoke.
Château Bouffémont Unforgettables by LVbespoke is a series of activities that are exclusively elaborated with the purpose of enriching the stay of our guests through once in a lifetime experiences.
Be it at the heart of Paris, situated only 30 km away from your private Château, or in the outskirts of this City of Light, Lorena Vergani will guide you into a world only known by the very few through these special activities  all inspired by Travelling, Fashion, Art and Lifestyle.
–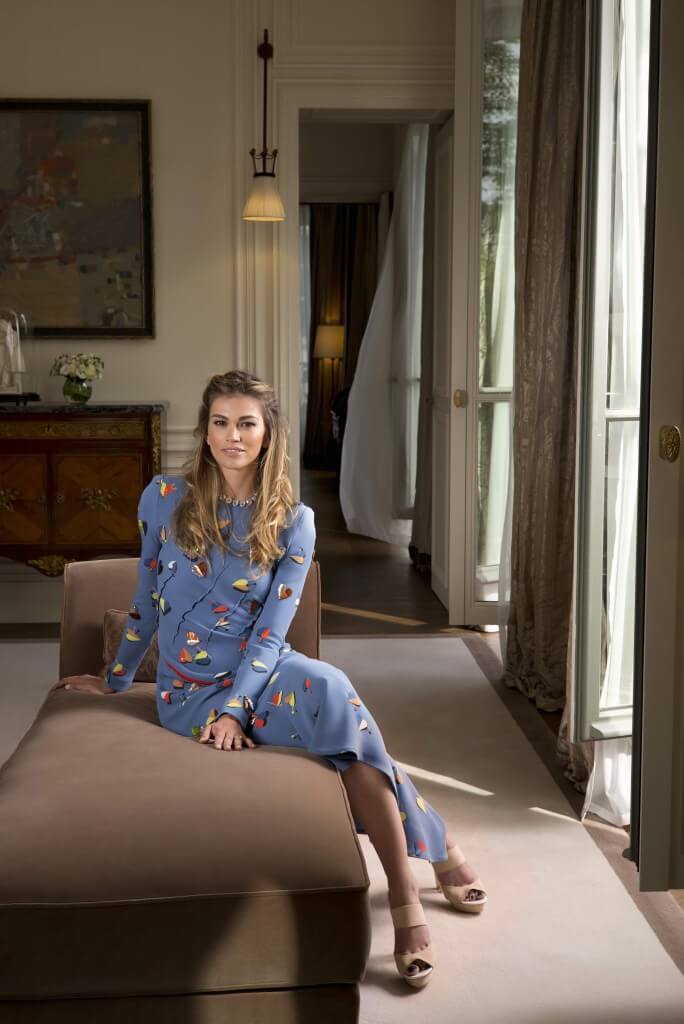 Meet Lorena Vergani
Born and Raised in Spain with Argentinian and German blood, A Parisienne by Heart and fluent in six languages (Spanish, English, French, German, Italian and Arabic) Lorena Vergani personifies the multicultural spirit of LV b e s p o k e. Deeply passionate for the world of hospitality, fine arts and fashion along with an international career in the high-end luxury industry have driven her to create LV  b e s p o k e. The company is specialised in custom designed refined experiences and trips in the main European Cities particularly in Paris and Spain. Lorena's attention to detail and expertise makes your adventure special and remarkable no matter what your needs are.
jj
---
j
Let's have a look one of these activities custom designed only for our guests :
j
Château Bouffémont Unforgettables by LVbespoke vol.1 
j
A half-day trip to Domaine de Chantilly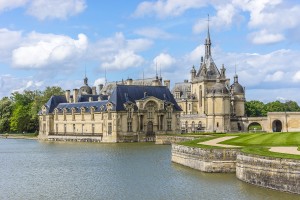 Within a 30-minute drive from Château Bouffemont, the Domaine de Chantilly was a residence for the great Prince families of France for centuries. For its realisation, The Duc de Condé in the 17th Century called upon architects and gardeners of the time, Mansart and Le Nôtre. Highly impressed by its splendour and grandeur, same artists were commissioned by Louis XIV for the construction of Versailles. This grand estate consists of: 115 acres of parks, quaint gardens and the splendid Grand Stables offering the most spectacular background for Chantilly's racetrack. Chantilly hosts the famous Prix de Diane Longines.
1.30 PM/ Lorena will meet you at the Château, and you will reach the Domaine de Chantilly within 30 minutes.
2.30 PM/ You will first enjoy the equestrian show "Horse, Dream & Poetry". The show is a best of The Great Stables of Chantilly and represents a journey through the ages where you will discover the techniques and the training secrets of it's great riders (Show only available on Saturday and Sundays).
3.30 PM/ Then your dedicated guide will meet you and show around the Domaine de Chantilly, with a special visit to the Private Suites of the Duke and Duchess of Aumale.
5 PM/ At this moment, you either can return back to the Château for the afternoon tea-time to enjoy the fresh pastries waiting for you, or stay one more hour for a guided visit of the Great Stables and the Grounds. With an overall surface area of 115 hectares, the grounds feature 3 different gardens: a French-style garden designed by Le Nôtre, an Anglo-Chinese garden and an English garden.
5.30 or 6.30 PM/ Arrival at home – in both cases the pastries prepared by your Private Chef will be still waiting for you.
Stay tuned! More to be announced in the next days.
In the mean time, you can enquire for a stay by clicking here.
Yours Sincerely,
Château Bouffémont Team