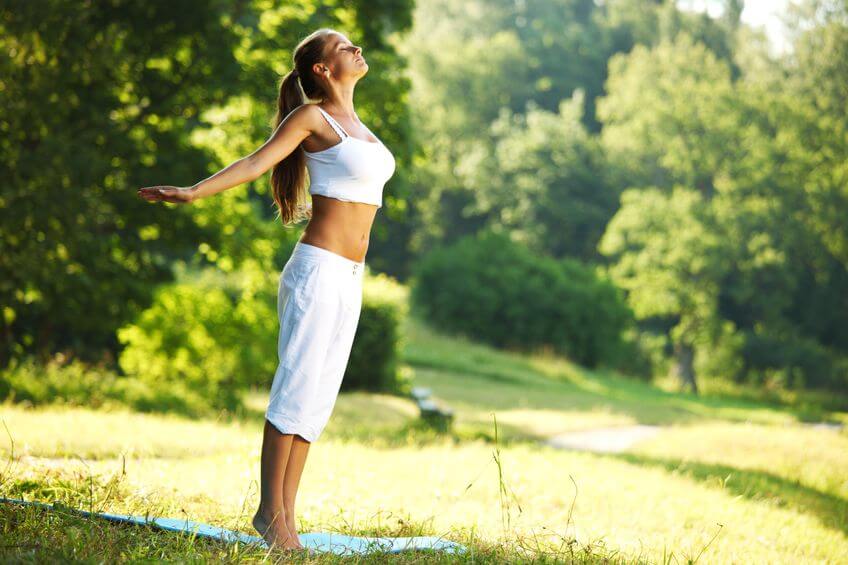 You awake feeling well rested. As you slowly come around, your eyes are drawn to the beautiful detail of your surroundings. An opulent suite with lavish décor and charming features. As you get up, you slowly wander over to the vast bedroom window, which frames the most picturesque scene. You marvel at how seamlessly the Chateaus's hilly grounds blend into the surrounding French countryside. Suddenly, you feel a sense of freedom run  you over as you look out at the countryside stretching ahead.
After a healthy breakfast, it is time to switch off  the outside world and focus on strength, flexibility and well-being with an invigorating yoga class. Tailored to your preferences, your daily training classes can include any combination of your favorite yoga styles and sequences. You suddenly become aware of your breathing as a warm feeling of wholeness floods over you. Your mind and body now as one, you end the class feeling reconnected, recharged and rejuvenated.
After your yoga class, as guest of the Chateau, you can continue the relaxation theme with complimentary access to the Spa and pool of the Paris International Golf Club. Or perhaps it is time to savour the fresh air with a restorative walk in the luscious French countryside.