You are looking for a place for your meeting, team building event, annual seminar, video shooting or photo shoot? The layout of the Château can satisfy your demands.
---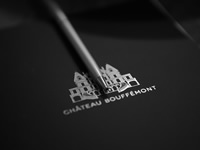 Meetings and Seminars
5 conference rooms (300m2) available
Rooms capacity: 70 persons in plenary, 140 for seated dinners, 200 for cocktail dinners.
Accommodation: 6 Suites and 4 rooms (hence a total capacity of 27 persons)
Dining: our Chef prepares a custom-made menu fitting your theme
Material: sound system, video projectors, microphone, chairs, internet access……at your request, we make the material you need available to you. Stands, display cases, brochures... You are free to install your promotional material wherever you wish. Recreate your brand's universe in our rooms designed to showcase your activity.
Transportation: we organise your co-workers' transport at your request.
---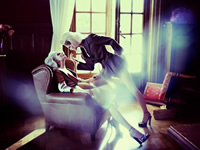 Photo and video shootings
A spectacular background for your outdoors and indoors shoots, the Château is an inspirational place for your advertising campaigns and shootings.
A secret location with a unique universe for your Couture campaign, your video or teaser trailer... Hidden from sight, you will be able to conceptualise your shooting in complete freedom, in a setting different from classic studios.
Former shoots include : Louis Vuitton for Vogue Ukraine by Elizaveta Porodina Photography
---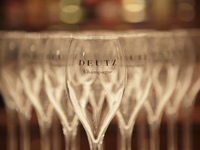 Events
Team building days or end-of-the-year meetings, the Château is a location suited to your team gatherings. Indoors activities: different atmospheres can be created, culinary or arts and crafts workshops in separate rooms, wine tasting, custom-made perfumes...
Outdoors activities: the gardens on three levels and the Domaine's 5 hectares offer many opportunities to reinforce the cohesion of your team.