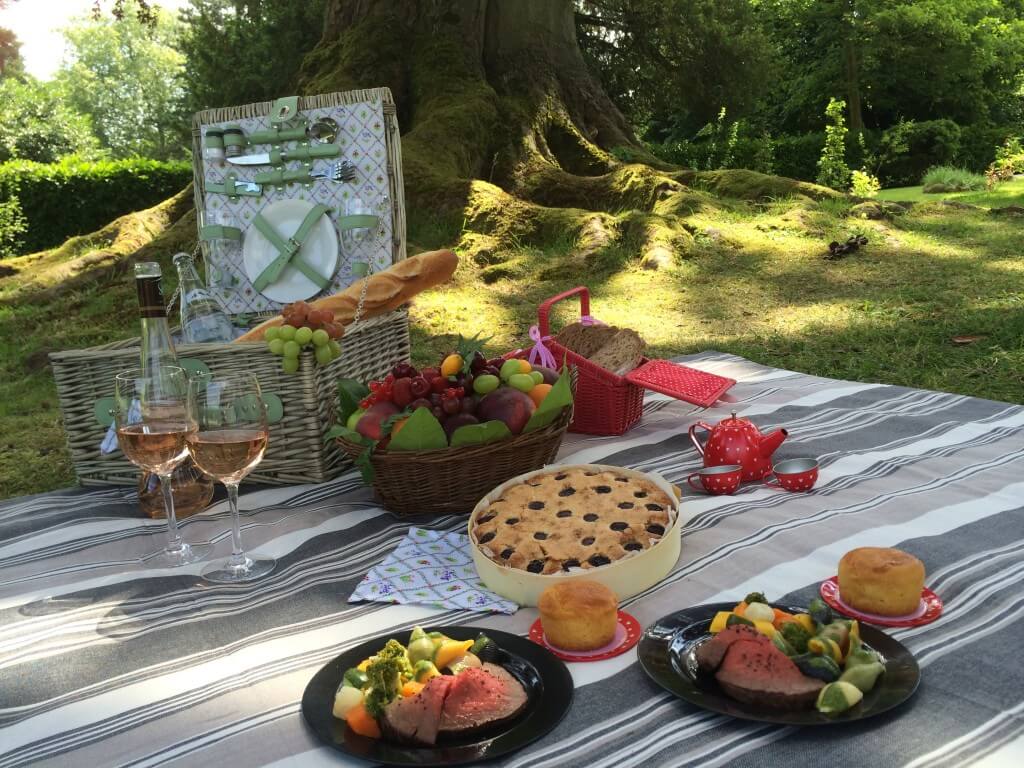 With lunch approaching, there is no better way to make the most of the summer months and to soak up the glorious French countryside than relaxing outside with friends and family while enjoying the delectable delights of one of Château Bouffémont's gourmet picnic hampers.
A hamper which is brimming with lavish treats and unique touches prepared by Château Bouffémont's wildly creative Chef.
Upon opening the elegant picnic basket, you are treated to a delicious lunch tailor made to suit your tastes using fresh and seasonal produce. Attention to detail is paramount with the Château's hampers and only the finest gourmet picnic items are included in the delightfully presented baskets.
Explore the leafy grounds of the Château and find the perfect spot to spread our your cosy picnic blanket and gourmet hamper. The ravishing gardens provide a truly spectacular setting in which to relish the sensational food whilst soaking up the heat of the summer months.
Toast the occasion perhaps with a chilled glass of champagne forming part of the hamper and create memorable moments this summer with your family and friends. A gourmet picnic lunch provides the perfect indulgence for those lazy summer days.
If you are looking for a more secluded experience and a piece of rural tranquility, then a food-focused, picnic excursion to the nearby Montmorency Forest might be of interest.
A place of pure serenity, where you, your friends and family can relax and enjoy the splendour of the surrounding nature and calm.