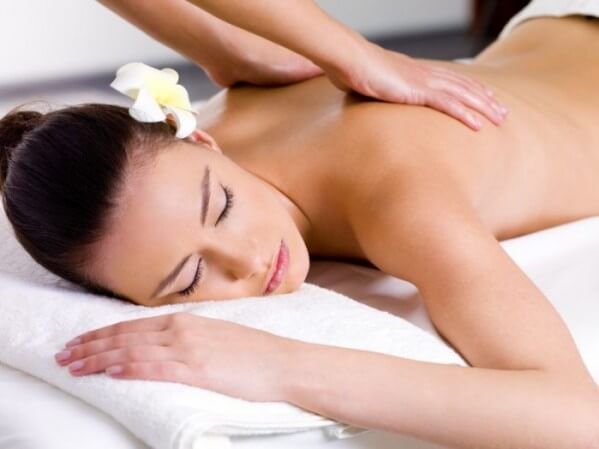 You were looking forward to this stay so much you could barely contain your excitement.
You had told the Château's staff of your compelling need to unwind in these early days of autumn. Now you are the guest… Comfortably seated in the Grand Salon, you are absorbed in a fascinating historical novel. Our butler gently interrupts and offers you the services of our masseuse known for her magical touch.
How could you refuse such an offer? Your schedule is completely free: you order a light breakfast and leave to the staff the organisation of this massage you have heard so much about. After a refined meal using seasonal vegetables, you go back to your suite.
The masseuse has joined you. She has been warned that you needed to relax, so she suggests to start with a gentle, personalized massage with essential oils in order to release all your tension. The following days will be spent on invigorating treatments to boost your energy.
You breathe deeply: you experience a deep sense of well-being. You feel at home. Surrounded by a halo of scented oils, you already feel the effects of the massage. You reopen your eyes. Before she leaves, the masseuse wraps a silky robe around you. You will see her again during your stay.
It has only been half a day since you have arrived and you are already full of spirit. Looks like this weekend will be full of benefits…