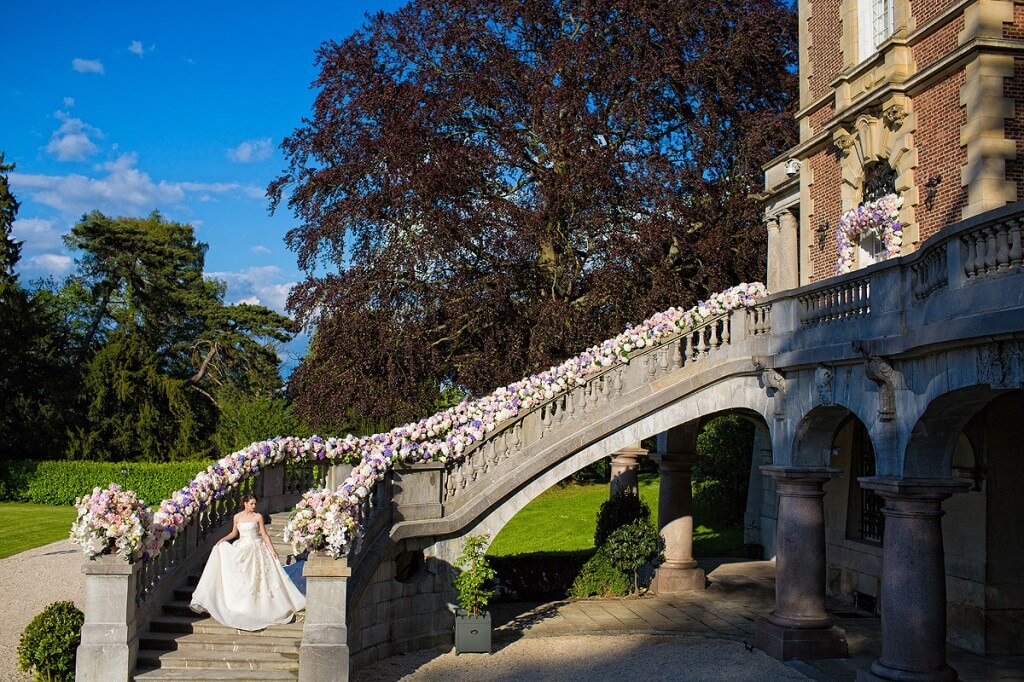 Enveloped by luscious green gardens with panoramic views, Château Bouffémont makes an idyllic destination to celebrate your landmark day in a fairy tale setting.
Bask in majestic elegance with a lavish wedding at this distinctive residence displaying rich colours, beautiful décor with breath-taking views.
Allow true romance to blossom and celebrate your love story with a timeless wedding at Château Bouffémont. The Château's exceptional concierge service will embrace your visions to guide you effortlessly through your wedding journey to create for you the most magical day. The concierge service prides itself on its ability to create and design the most memorable of wedding experiences and can cater to all needs and tastes. It is the wholly customised approach of the Château that makes the wedding preparations so seamless and the concierge service can advise and assist with all aspects from menu planning, music organisation to floral design and setting inspiration.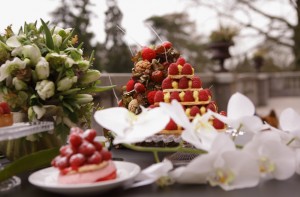 A glittering champagne reception with mouth-watering canapés outside on the Château's beautifully appointed terrace is the perfect way to commence the wedding festivities. Whilst your guests sip their champagne, they can enjoy the delightful views over the accompanying gardens and grounds.
Our acclaimed Chef will create a bespoke wedding banquet for an enchanting dining experience. Gourmet ingredients will be sourced and blended together to concoct a culinary masterpiece designed in accordance with your wishes. The Château's sommelier will be at your disposal for advice on the selection of the finest wines to harmonize with your wedding feast.  If you prefer, the Château will assist in the engagement of exclusive caterers to provide a divine wedding breakfast with tantalizing delicacies.
The Château with its sweeping staircase, symmetrical entrance way and elevated ceilings provides a dramatic backdrop for your wedding photography. Stunning floral arrangements, romantic lighting and elegant décor will create the most memorable wedding ambience. Château Bouffémont will work with you to transform your inspirations into a wondrous reality. Experience nuptial delight in an oasis of romantic tranquility and exclusivity at Château Bouffémont.