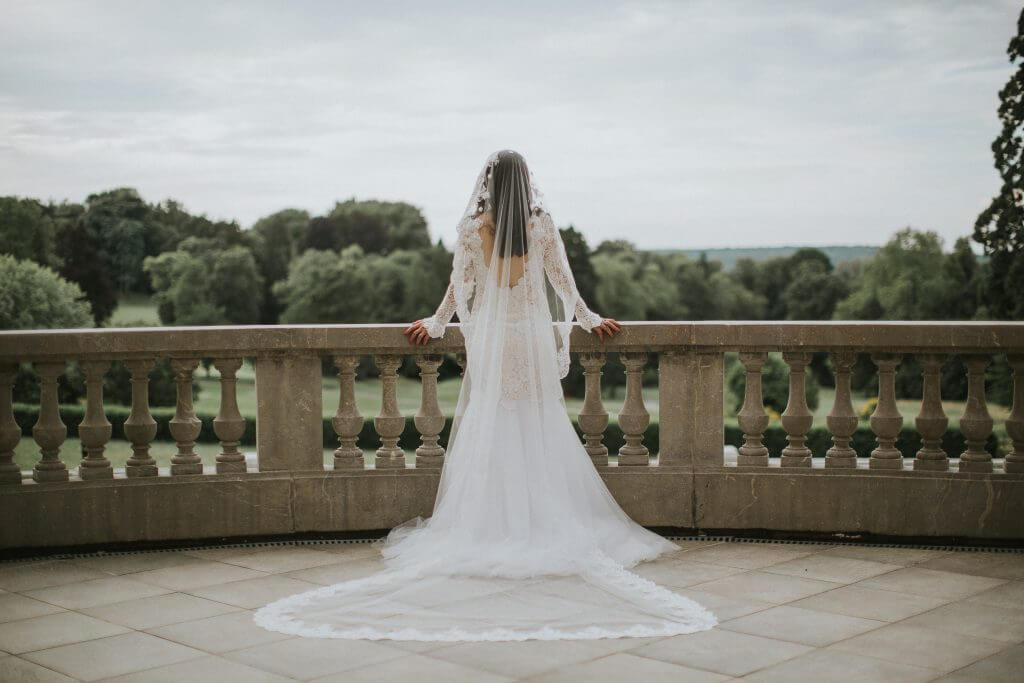 Chateau. France. Wedding. It's what dreams are made of.
Elegant, refined and enchanting, perhaps nothing could better meet your expectations than a chateau wedding in France. Saying your 'I do's' in the Land of Romance, in front of friends and family with the beautiful backdrop of a picturesque chateaux gives your special day the magic of a fairytale ending.
When planning a wedding in France, finding the right venue that suits your budget is a key factor in making your special day memorable for all the right reasons, both for you and your guests. It may sound daunting planning a wedding from a distance but be assured that it need not be a headache. We've put together a guide to help you find the right venue for your wedding and make the most of your budget.
Chateau Weddings: Turning Your Destination Wedding into a Magical Affair
Why a chateau is the perfect wedding venue
Historically, chateaux were residences of the French nobility. Today, most are hired out to accommodate large groups or host events. Staying in a French chateau provides a picture-perfect location for your wedding, and allows you and your guests to make the most of your time in France without the worry of finding separate accommodation.
Chateaux are located throughout the country and offer great flexibility, as they can accommodate intimate ceremonies or larger wedding parties in stunning locations. From salons to picturesque terraces and idyllic gardens, you'll have a host of possibilities as to where you hold your ceremony and reception.
Holding your French wedding in a chateau can be both a luxurious and cost-effective option. You benefit from all the facilities on the site, for relaxation and leisure to more energetic outdoor activities. A chateau usually comes with a full complement of staff to ensure your stay and special day goes smoothly. Having a team of locally based professionals at your fingertips means you'll benefit from their knowledge of the area and experience in organising events at the venue, taking a weight off your shoulders. You can sit back, relax and enjoy your dream day, knowing everything is taken care of.
Planning your French chateau wedding
The wedding venue is a big part of the wedding experience, so you want to make the right choice. A chateau wedding in France is an affordable reality if you plan accordingly. Here's some pointers on making your dream destination wedding happen:
The wedding budget determines what type of wedding options are available. Do you want a small, intimate gathering of close friends and family, or are you aiming for a larger, lavish affair? When choosing the location of the wedding, do you want to hold it in your hometown or out of the country. The costs of holding a French chateau wedding may be cheaper than traditional home weddings because of competitive wedding packages that include accommodation, catering, entertainment and documentation.
The rental fee depends on several factors. As well as the size of the chateau, or the number of rooms booked, the price changes with the seasons. Spring or summer is more expensive as it's peak season for weddings. To maximize the chance of the venue being available for your nuptials when you want it, book well in advance and consider an autumn or winter wedding.
When choosing a French chateau for your wedding, find a convenient location that is within easy reach of a major airport, for ease and lower cost of transport, and to keep the travelling time to a minimum. Choose a chateau with substantial and sumptuous surroundings inside and out. This allows you to be flexible about where you hold your wedding ceremony and have a memorable day in beautiful surroundings – whatever the weather.
Selecting a venue near Paris' city centre or in the downtown area of other old French cities lets you and your guests to explore the area within budget.
Take advantage of the chateau's lavish décor to create an elegant, romantic and awe inspiring setting for the wedding ceremony. Look for ways to complement the design. Emphasise the architecture with flowers, and let ornate wallpaper and vintage textiles inspire your colour palette.
Alternatively, consider an outdoor wedding when the chateau has fantastic scenery. Aside from the patio, it's a great idea to hold the ceremonies outside if the exterior architecture of the property is steeped in tradition. Think turrets and keeps, red brick or gothic-style. Light up the ceremony with candles, candelabras and lush floral for a romantic and glamorous setting. If you're having a hard time looking for inspiration, ask the organisers for ideas based on previous weddings.
By booking a chateau, you have access to a wide range of activities and facilities. You can organise pre- and post-wedding parties at different areas of the property. For example, you can host your welcome dinner in the main dining hall, the main ceremony in the gardens and a post-wedding party on the patio.
Make the most of your stay in France by planning events unique to the area. If your chateau is near the capital, organize trips to popular destinations such as the Eiffel Tower, the Louvre and the Arc de Triomphe. You can also book group activities for wine-tasting, hot-air balloon rides or a private boat cruise along the Seine River.
Your Dream Wedding at Château Bouffémont
Step over the threshold of a chateau in France for a wedding day that exceeds your expectations, in a venue fit for a princess and fit for you, too.
We help make your wedding an unforgettable experience, whether you want an intimate or large event. Our noble, stone-built residence houses salons, prestigious suites and rooms and gardens for your exclusive use. We understand that planning a destination wedding can be challenging, and we offer various services that will make your planning easier.
The moment you step over our threshold, the chateau is yours and is at your disposal. The property is fully functioning and meets your needs with its wide range of activities and amenities. Our professional staff is always available to provide excellent service to you and your guests.
Chateau, France, wedding? It's as easy as 1, 2, 3. Let's get started and make your dream wedding a reality with Château Bouffémont. Get in touch by filling our contact form here or call us on +33 (0) 1 39 91 20 94.