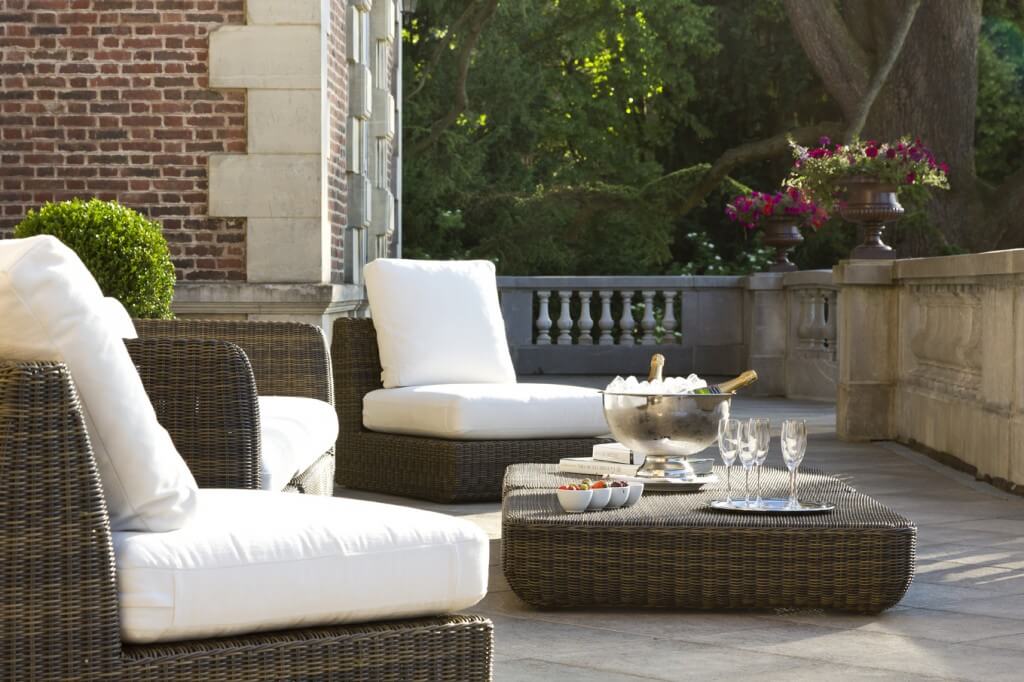 If you are looking for a chic weekend haven for you and your friends, then Château Bouffémont may be the answer. A luxury retreat where you can relax and recharge in style.
Spread over 2 floors and offering over 2000 square meters of living space, the residence boasts crystal chandeliers, fine fabrics, a grand entrance hall and imposing fireplaces.
Discover the Bar with stunning lighting features throughout and elegant wooden paneling. The cocktail list is more than imaginative and you will certainly stumble upon a delicious concoction to whet your appetites.
The beautiful terrace provides the perfect backdrop for you and your friends while enjoying your drinks cocktail hour with unforgettable views over the Château's immaculate garden and grounds.
The rooms are bedecked in rich and lavish fabrics and feature soaring ceilings and luxurious lighting with all the modern conveniences you could require. Every last detail in the suites has been carefully considered and is all geared towards the feeling of ultimate relaxation.
Discover also our gourmet food in a grand setting with service which is second to none.
Our staff is friendly and welcoming and a mention should be made of our concierge service, who can organise any activities and trips for you and your friends for the perfect tailor-made day out.